There's quite a bit of drama going on in the third season of the ABC series Army Wives.
In the first episode, General Holden's sixteen year old daughter runs away from home to get married to her boyfriend rather than move with her family to Brussels for her father's new job for Nato – and that's just the opening scenes.
Actors in the show include:
- Wendy Davis – Joan Burton
- Catherine Bell – Denise Sherwood
- Kim Delaney – Claudia Joy Holden
- Sally Pressman – Roxy LeBlanc
- Brian McNamara – Michael Holden
- Sterling K. Brown – Roland Burton
- Brigid Brannagh – Pamela Moran
- John White Jr. – Finn
- Drew Fuller – Trevor LeBlanc
- Katelyn Pippy – Emmalin Holden
- Luke Bartelme – T.J.
- Terry Serpico – Frank Sherwood
Season three of Army Wives focuses on intricate trials and exciting times of the characters on screen.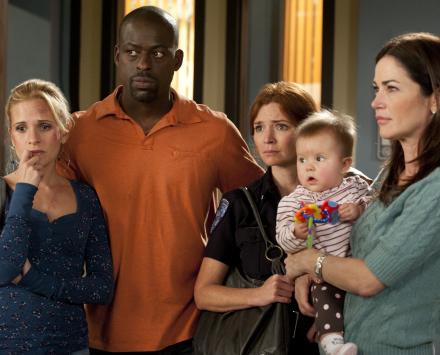 One dramatic event is Denise's affair, and this season focuses a lot on her dealing with the aftermath of the affair – including her getting fired from her job because of it, and her husband finding out about it from a fellow soldier. The other women judge Denise for her affair behind her back and they experience a number of emotions about it right along with Denise.
Also this season, Roxy continues her fight to get her bar back – but her and her family are tight for money and aren't sure that this is the best route for them to take. Nothing seems to be going right for them, but you'll have to watch the season to find out more.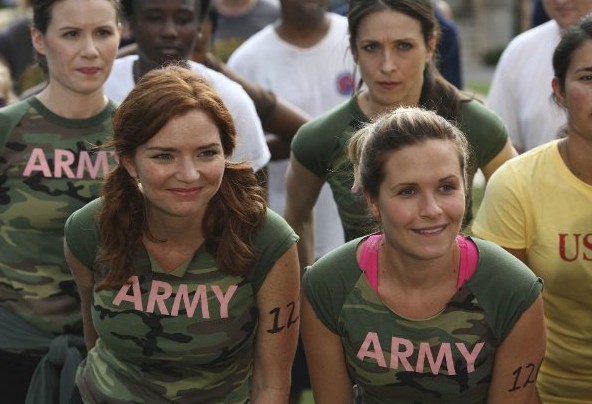 Pamela takes on the job showing new army wives what base life will be like for them, but they don't know about all the drama going on behind the scenes.
Experience the excitement, thrill and sadness of each character in this season of Army Wives on DVD. You won't be able to just watch the first episode. These characters feel so real that you will want to experience their lives alongside them, and you want to comfort them when something goes wrong or celebrate with them when something goes right.
"Army Wives: The Complete Third Season" will be on DVD, from Walt Disney Studios Home Entertainment, on February 9th and will retail for $45.99.