Were you as frustrated as I was to watch the latest Army Wives episode only to have it end on such a cliffhanger? From the previews, I really thought we would find out tonight which of the Army Wives lost her husband. Or her son.
Based on the clues in the previews, we can make our best guess as to which of the Army Wives will be crying the hardest during the funeral next week.
The officer who comes to do the notification is a Major. According to military protocol, that officer must be of equal or higher rank than the solider who has been killed. That leaves Trevor, Chase, or Jeremy. The soldiers carrying the casket are all enlisted men, meaning that it cannot be one of the officers, still leaving us with Trevor, Jeremy, or Chase.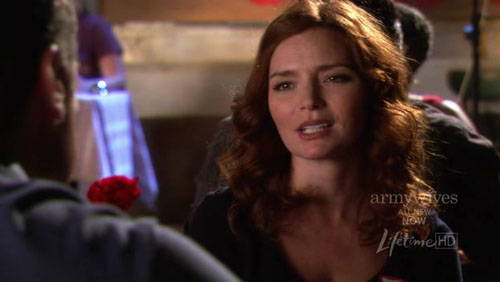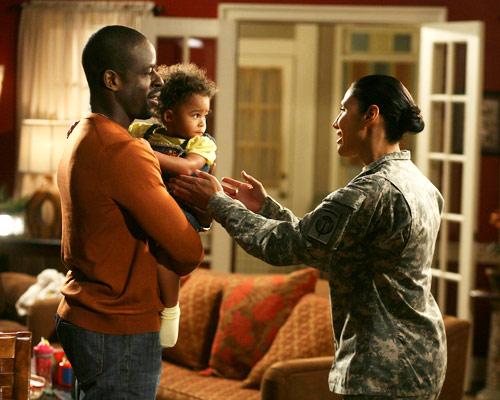 Though, you can find all sorts of speculation, like what color pantyhose the women are wearing and that it must be Denise who is handed the flag at the funeral, so it must be Jeremy.
Which of the Army Wives do you think will lose a family member?
Army Wives (TV Series 2007– )
60 min - Drama
Four women and one man share the common bond of loving someone in the U.S. Army.
Creator:
Katherine Fugate
Stars:
Wendy Davis, Sally Pressman and Kim Delaney